A new study has found that many Scots are not confident about performing CPR in an emergency. Every minute that no one acts, the chance of someone's survival drops by 10%.
I was over the moon today as the gentleman that needed the AED we donated to St Johnstone community trust called me and it just goes to show it takes a system to save a life and for him that system worked.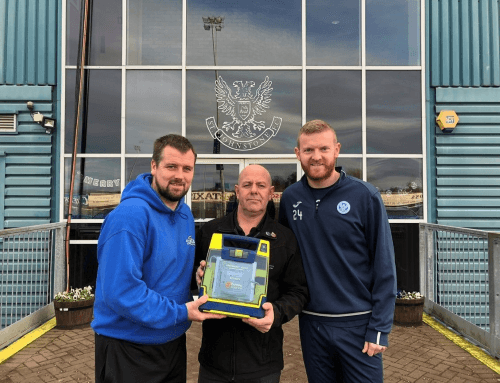 Every year over 3,500 people around Scotland are treated by the Ambulance Service after having a cardiac arrest.
Unfortunately only around 1 in 20 people will survive.
999 call handlers will talk you through CPR.
We all have the power to save a life – don't wait and get CPR ready!.
When someone suffers a cardiac arrest, it is time-critical: start CPR straight away.
So why not click here and book a AED and CPR course with A And E first Aid training today